Blogmas #3: Styling a houndstooth Blazer
Hello! For the Third day of Blogmas, today I have been typing up an essay continuously switching between two tabs and attempting to edit photos on my phone simultaneously. So quite a busy one, focusing on one thing this point just seems bizarre and completely out of reach.


Today's outfit is the houndstooth Blazer! This is a vintage one I found in Manchester.
I don't think this is the most subtle outfit there is, I'm fully going to admit it. I have had some looks from people around town. However I think the colours play into each other nicely, I'm not one to look subtle so I do not mind at all.
I always like taking inspiration from the catwalk and when I found this jacket it reminded me of the Giorgio Armani one seen below. At the price tag of just under two grand, all I can say is I believe my fifty-pound jacket was a bargain.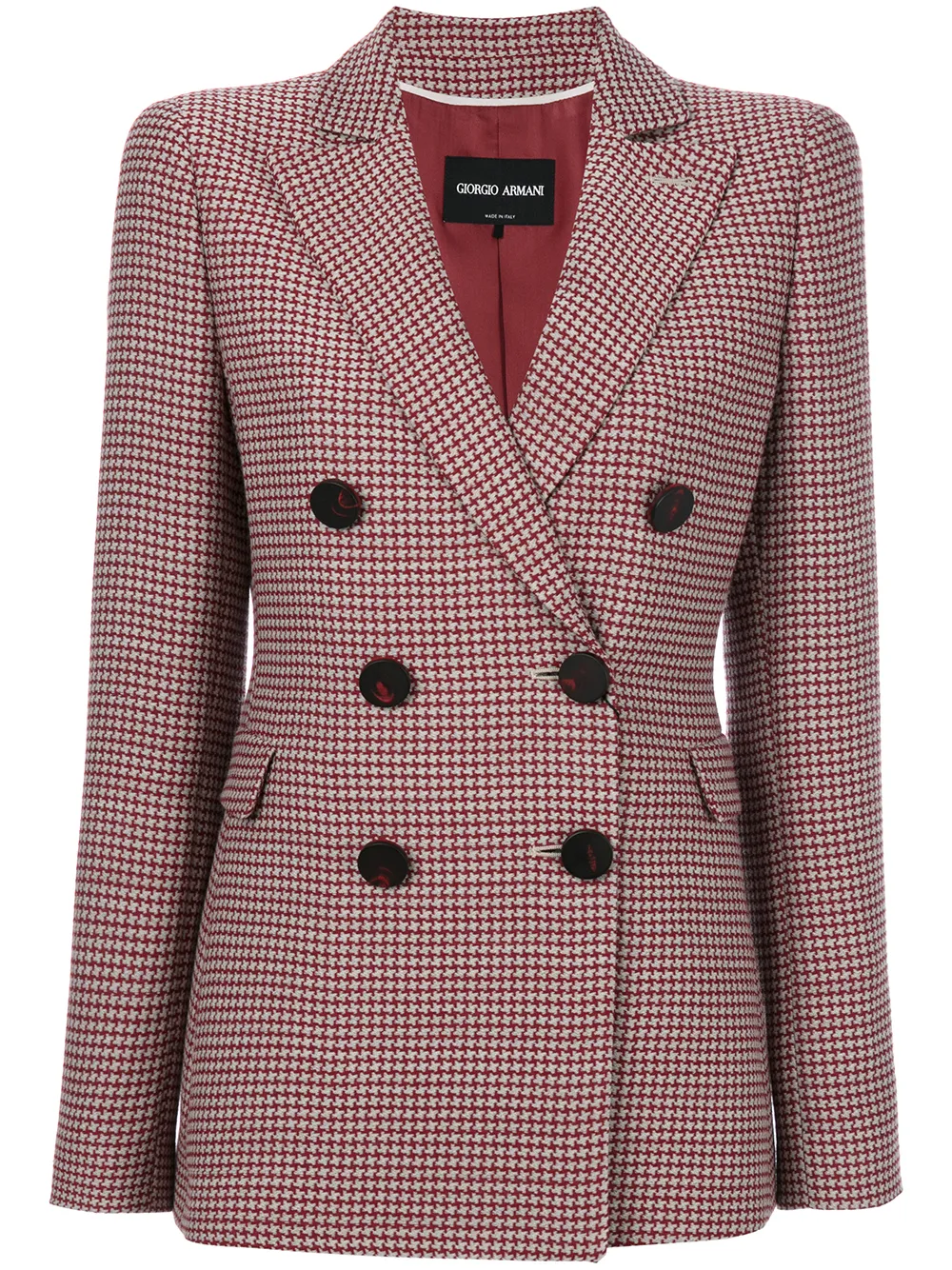 (Similar - click to shop image)
The skirt I'm wearing is sold out now but I managed to find a similar one.
This is an outfit I'm just wearing for uni, unfortunately, I'm not setting off blogmas with a bang, I have three deadlines and an exam coming up. Which is highly stressful but I'm just bobbing along with it. So here I am.
Leave me a comment down below to tell me what you think about my outfit!
See you tomorrow
Happy Blogmas